Belhasa Trading
Ever since it was set up in 1968, Union Trading Co. (UTC) has been associated with services, trading and infrastructure. UTC has been associated with many infrastructure projects in and around the UAE, namely laying high voltage cables, power stations and others. Today the firm carries successful business alliances with a number of multinational companies and has expanded its activities to cover the following:
Electric:
-HV&LV Switchgear & Substation
Transmission line towers
Telecommunications:
-Services range from Construction, Design, Implementation, Engineering, and Program Management.
-Equipment Supply
-Consultancy
-General Contracting

Fire & Rescue
- Fire Fighting Rescue Ladders
- Water, Chemicals and RIV Vehicles
- Safety Tools & Equipment
Military & Police Accessories
-Uniforms & Hats
-Antiriot equipment
-Tactical Equipment

Hospitality Supply
-Houseware & Furniture
-Restaurant Supply
-Catering Equipment
Union Trading Company L.L.C.
Al Rowa General Trading Company L.L.C. Al Safire Ltd.
P.O. Box: 85983, Dubai
Tel: +971 4 2690343
Fax: +971 4 2625129
Email: uniontrading@belhasa.ae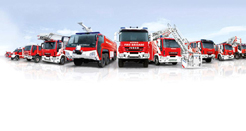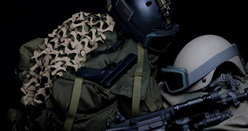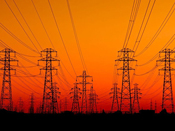 This subsidiary of Belhasa Group was established in 2003 to cater to the steadily growing crowd of ready-mix companies and contracting companies in the UAE. With its production capability running between 600 and 1,000 tonnes per hour and constant upgradation of processes to ensure international quality, the company has a growing and satisfactory client base and continues to be one of the best in the field.
Products include :
-Limestone Crush Aggregates - All standard types/any specified type required
-Boulders & Quarry Run - All sizes from 1 Kg to 9 Ton
-Red Shale - Any size required ( for Cement Factories & Landscaping)
Belhasa For Quarries & Crushers Management L.L.C
P.O. Box: 2644, Fujairah-UAE
Tel: +971 7 258 4115
Fax: +971 7 258 4116
Cleaning and Disinfection are the most important challenges for any business when it comes to food handling. Belhasa BioTek Solutions is involved in serving the HORECA business segments (Hotels, Restaurants, and Catering), Food Processing, as well as Cleaning Companies with its own manufactured blends of cleaning products.
We deliver comprehensive, effective, and economical solutions for cleaning and disinfection in varied application fields. Our production facility is located in Dubai and has the capability to produce up to 300 metric tons of finished products per month. Belhasa BioTek Solutions has successfully developed and manufactured innovative, high quality products that meet international standards. We have been awarded ISO 9001:2008, GMP (Good Manufacturing Practice) certificates, and obtained CE certifications for several products among our product range. It is our beliefs that close communication and timely delivery with customers differentiate us from competition and mark us as unique.
Our Research and Development Department is a dynamic team, including experts in their fields. They are engaged in a continuous search to identify and understand today's market needs and trends in order to support the consumers' cleaning and food safety difficulties. Their formulations take into consideration the all conditions these chemicals need to perform under at its best in GCC regions. Today BioTek manufactures and sells 30 products that cover most of the needs in its targeted business sectors.
Through our technical team, we simplify hygiene by training our client's employees to better understand the importance of cleaning and disinfection processes. Our mission is to penetrate the market for our customers with direct access to quality products and inexpensive charges. We strive to become a key player in the MENA region in our field. Our corporate social responsibility is to ensure good quality of life within a healthy environment.
Belhasa Biotek Solutions LLC
P.O. Box: 282948 Dubai - UAE
Tel: +971 4 347 6017
Fax: +971 4 347 6017
Email: biotek@belhasa.ae
Website: www.bioteksolutions.ae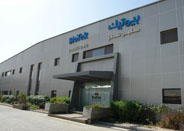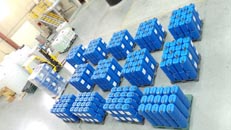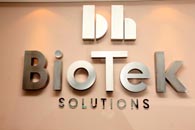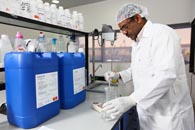 Belhasa Trading & Distributions LLC is a core subsidiary of Belhasa Group for the General Trading activities extended up to distribution of various products. The main fields of activity for Belhasa Trading & Distributions LLC are:
Technology Division :
PROFITECH - 'Electronic Shelf Labelling' Solution (ESL) is a new way to communicate and promote products in-store is the ideal solution to sell products even when they are not on offer
Confectionery Division :
TIJARA - The division is promoting the distribution network of multiple types of products as chocolates, candies (Disney characters), and packaged foods within UAE market and Middle East territory
HEALTHCARE & LIFESTYLE Division :
WHEYCOCO - Food Supplement – The only premium Whey Isolate Protein & Coconut water powder on the planet
The HRMS - Environmental Air purifier –Health Risk Management System
UNION TEAM - Food supplement/ Vitamins / Sliming powder
Belhasa Trading & Distributions L.L.C.
P.O. Box: 1286, Dubai
Tel: +971 4 2690977
Fax: +971 4 2625129
Email: distributions@belhasa.ae