History / Milestones
Over the years, Belhasa has achieved numerous milestones. Our long-term growth and the accompanying expansion of our service offering have relied on internal evolutions, international acquisitions and organic expansion.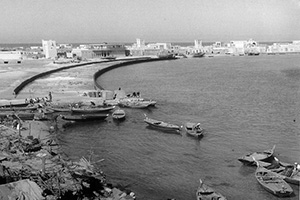 Union Trading Company (UTC) was established in 1968 and participated in the development of the Dubai and the Northern Emirates with a number of key infrastructure projects including power stations, substations, and gas turbines. Over the years, UTC has expanded its activities into the surrounding regional and international markets.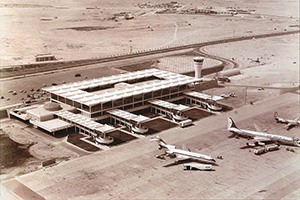 Belhasa Engineering & Contracting Company was established in 1977 and has grown over the years to become one of Dubai's foremost main contractors.
At the beginning of the new decade, Belhasa Anthony Pools was born and the company became the market leader in the pools sector in the UAE. It was renamed Belhasa Projects LLC in 1997, with a divisionalised structure capable of executing projects in water treatment, concrete repairs, industrial and sports surfacing, facilities management, and equine facilities.
Design Creation was a natural evolution for a group with diverse construction interests and in 1982, United Decoration Company was incorporated, specialising in design and execution of high quality interior decoration work.
Belhasa Joinery & Decoration Co. was established in 1988 with the vision of being the total solution provider for all types of doors and door frames. The company expanded readily into all types of carved wood products such as screens, pergolas, balustrades, cabinets, wardrobes and furniture.
In 1986, the group entered a key strategic partnership with Six Construct of Belgium, one of the world's foremost construction engineering groups. Belhasa Six has gone on to produce many of the iconic landmarks of Dubai, including involvement with the world's tallest tower, the Burj Khalifa.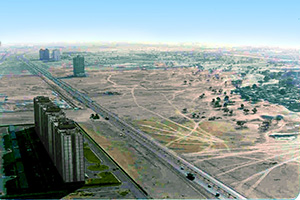 Emirates Driving Institute was set up in 1991 and in a short time became the market leader in driving tuition within the UAE. The Institute now has a vast fleet of cars, buses, trucks, motorcycles and other equipment and teaches thousands of students annually.
1994 saw the creation of Belhasa Trading and Development Company with a highly qualified staff of engineers and technicians offering repair and maintenance of heavy vehicles, machines and equipment in the UAE.
Belhasa Motors Company was established in 1995 to import, promote and market a wide range of consumer, commercial and industrial vehicles.
In 1996, Belhasa Tourism Travel Co. was opened to offer a full spectrum of inbound and outbound services to retail and corporate clients. The same year also saw the inception of Belcom – a high technology company that has been involved ever since in the fields of telecommunications and sophisticated electronic security.
Belhasa Real Estate was established in 1997. The company manages a substantial volume of properties owned by the Group and third parties.
Al Tatweer Contracting was acquired in 2001 to provide a focus on smaller-scale building projects of mosques, low rise blocks, luxury villas and cluster housing.
In 2002, Global Scan Technologies was conceptualised to meet the demand for detailed satellite images within the Middle East and it now offers a wide variety of related services.
Belhasa Quarries and Crushers Management began in 2003 to extract aggregates and boulders from a site in Fujairah and also to crush the aggregates for the ready-mix industry.
Fujairah National Driving Institute was established in 2004 and operates in Fujairah City and Dibba, bringing to the residents there the same high standards that EDI provides in Dubai.
Subsequently, the Belhasa Group's acknowledged and unrivalled expertise in Driving Tuition led to the creation of two further entities: Qeyadah and Dubai International Driving Centre, increasing the geographic penetration and diversity of the group's educational services in the UAE.
2006 witnessed a whole new area of activity for the group, entering the ecological disinfection market with patented stabilised hydrogen peroxide products under the banner of Belhasa BioTek. The same year also witnessed the spectacular step of Belhasa opening its own office in Beijing to provide liaison and procurement services from China, reinforcing its pioneering relations with the Peoples Republic.
During this period, the group joint ventured into several growing areas associated with diverse customer services such as discount and loyalty cards, tele-sales, online services, and creative animation under the Amaal brand, and has achieved considerable success garnering high profile clients who value the support of Amaal's special expertise in these new areas of marketing.
The group's interests in automotive services merged with its tourism experience in 2007 with the evolution of Belhasa Rent a Car, offering the complete gamut of services expected of such a venture.
2008 saw the addition of Belhasa Gourmet, offering the Segafredo Zanetti Espresso cafe brand – the first of many in a portfolio of high quality offerings in the hospitality sector.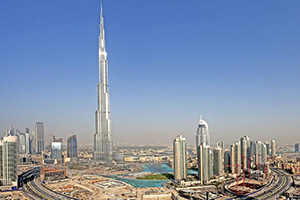 2011 saw the strengthening of Belhasa's foothold in the Hospitality and Services sector with tie-ups with some of the best names in Gourmet - Ben's Cookies of UK and 800Pizza. The group also underscored its service offerings with Inaya Facilities Management promising a plethora of solutions for any stream. Today, the Group has more than 8,000 employees, representation in several overseas countries and dozens of subsidiary and associate companies.